Head Football Coach, University of Michigan, 1995-2007
"Shari Acho was a highly valued member of the University of Michigan Athletic Department during the past twenty years. She's a passionate, enthusiastic, positive, motivated, and hard-working professional. She cares deeply about her student athletes and was instrumental in assisting many to succeed and graduate. Shari understands the challenges that confront our students. We were very fortunate to have her on our staff."
Safeties/Special Teams Coordinator, University of Michigan, 2015 - Present
National Recruiter of the Year, 2016
"When I first got to Michigan as the Director of Recruiting, I knew they had a secret weapon in Shari. She was able to relate to parents and players in such a personal and professional way and was a huge part in why our players chose Michigan.

She is a team player and able to positively communicate with coaches, administrators and players where she gains trust and respect in an authentic manner. Shari is a true leader in supporting athletes while navigating the collegiate experience and in preparing them for life beyond."
Falcons, Redskins, Lions, Seahawks, 2002 - 2008
"Shari is a great communicator. She has been around athletes for many years so she knows their language. I believe in what she is trying to accomplish and have been working with her this last year to truly have an impact on this space that seems to be missing for so many players.

Shari's years of experience working closely with players, coaches and administrators makes her the right person to lead this groundbreaking mission to make transitioning out of sport an easier, more prepared road to travel. She gives you the map."
Head Coach, University of Michigan Men's Ice Hockey, 1984 – 2017
"I had the privilege of working with Shari for 18 years. She truly cares about education and how athletes are prepared for their post-collegiate life. She started a cutting edge career transition program for our athletes that was unrivaled, and also served as a huge part in the recruiting process for all of our teams. We were lucky to have had her and now the rest of the world can experience her passion, enthusiasm and deep commitment to helping athletes have a successful transition to life after sports."
Jets, Bengals, Cardinals, 2003-2008
"I have known Shari since I was a sophomore in college. She helped me and all my teammates navigate the world of academics and life during one of the most vulnerable times in our lives. She cared and we all knew it immediately. So, it was an honor to be able to come full circle and work with Shari as she started to plan out how BlitzPrep could help millions of players lives when football ended.

When she came to me with this concept I knew she was the right person to lead it. Shari is the real deal and has a unique ability to meet players where they are and help them open themselves up to new possibilities. I only wish I could have worked with her while I was still playing in the NFL. It would have been a much smoother ride when I was done had she been able to keep working with me.

Every player needs to hear what she has to say. It truly comes from her heart and her need to finally address this issue in a meaningful way. Her curriculum is powerful and I have seen firsthand the impact it can have on players."
Head Coach, West Bloomfield High School
Dolphins, Ravens, Lions, 2003-2008
"BlitzPrep is innovative—it's a way to help athletes transition and to create new opportunities for themselves. Most athletes struggle with what's next. BlitzPrep gives them hope and helps them understand that sports are just a head start to life. Shari Acho has a heart of gold and she is one of the best motivators I've encountered. She will help you develop an understanding that nothing is impossible".
Running Back, University of Michigan, 2003-2007
"Shari's BlitzPrep is a familiar space where ex-players don't have to feel ashamed of where they are in life. So many players are down on themselves and ashamed of where they are, and don't want to show their faces.

"Shari Acho is selfless, and genuine beyond measure. There's nothing fake or forced about the work she does in this community. She has an infectious personality that positively impacts and lifts ups everyone around her.
Michigan State Hockey, 1999 - 2003
"Shari is a highly skilled, well-respected advocate who has helped countless athletes successfully navigate college and life after sports. She understands today's athletes and the challenges they face while in school and following their athletic careers. Shari is passionate about helping athletes and her expertise in assisting and guiding them through their academic and post-athletic career is second to none."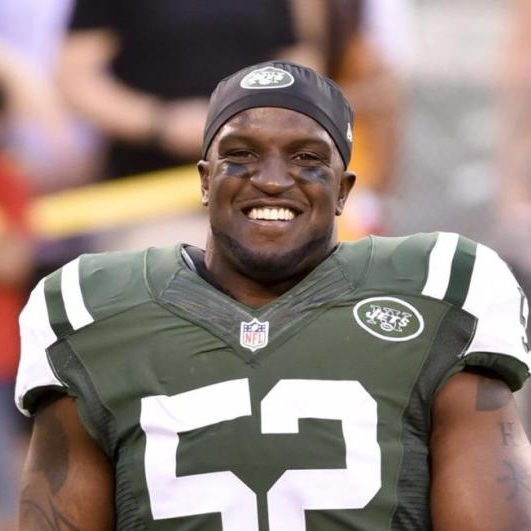 Jets, Patriots, 2007 - 2017
"BlitzPrep is very much needed to assist the modern athlete to help propel them into their next phase, post career. It's very helpful to athletes who are struggling to find their niche in life after their playing days are over.

Shari has dedicated her life to helping countless athletes during and after their playing days. She has developed personal relationships that have given her great insight and knowledge on what will make their journey a success."